About our team of Website Designers and Developers
Guy our Project Manager / Website Developer
Guy is the Project Manager. Guy has been working with the CMS (Content Management System) Drupal since 2010. His experience with Drupal includes site building, site theming / design and module (software) development
The only time external web developers are brought in, is when you need something faster than we can do it alone. In that situation he manages outsourcing pieces of the website to technical people on your behalf.
He'll write the technical specifications and outsource the Drupal development work in suitable chunks. He will always get a few quotes and will try to find the middle ground between great quality work and price.
In three years of eCommerce on eBay he received 10000+ feedbacks with 99.8% being positive.
The more bespoke the software needs to be, the more he is in his element. He has a particular love of writing advanced business logic into his software.
Learn more about Guy's background
Ryan Website Developer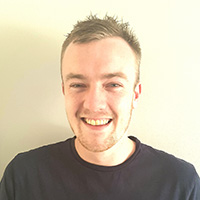 Ryan is our Drupal Web Developer. He has been working with Drupal since early 2015. He now has experience with the most advanced site building techniques. He also has experience with developing eCommerce websites.
He is still studying theme development. That is to say, how to make a Drupal website look however we want.
Ever since Ryan started learning Drupal he has become addicted. Learn more about Ryan's background.
Joel Our Graphic Designer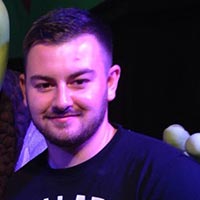 Joel is the artistic one. Joel became a invaluable member of our team when Guy overheard mutual friends talking about him. The story went that he got bored one night and used Microsoft Paint (very basic graphic design software) to make a life like drawing of Bob Marley. We're pleased to say he hasn't disappointed.
Joel has six years experience in his field. He has four IT qualifications at distinction level. He also has diploma's in Graphic Design and Advertising.
He is really enthusiastic about his work with attention to detail. He specifically enjoys website design, promotional artwork, advertising (Flyers, Brochures etc), logos and general branding.
Doing it with Drupal saves time and money
Developing on top of Drupal gives us a massive head start and web developers like us all share their software with the Drupal community. Drupal is like a big Lego set for making websites. It allows us to very quickly, therefore affordably, build simple to complex Websites.
So now we just meet up with people who want a Website. Learn what it is they want, until we can see their vision and using our previous experience, offer a very competitive price.
We love being website designers and developers
We absolutely love being Drupal developers and creating business systems, using software to do as much of the tedious work as possible. We'd love to hear from you and have the opportunity to provide you with a quote for your website project.
Get in touch