Writing a killer "About us" page for people and SEO
Submitted by Guy Doughty on Tue, 09/12/2014 - 5:26pm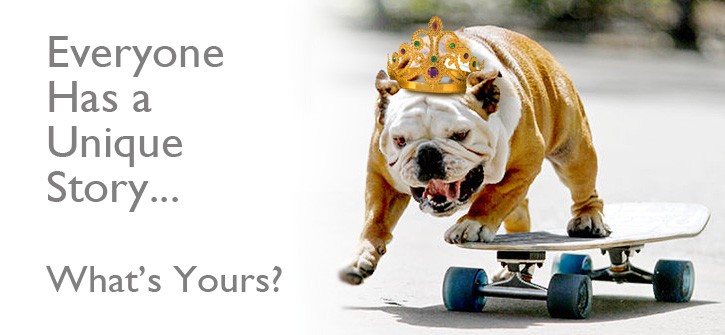 Here's something that many people don't expect. The About us / me page is one of the most visited pages on any website.
This makes sense really. Visitors read a couple pages of "What's in it for me?" ie what you offer and how you can fulfill their needs. Some people will then be satisfied but many will want to learn about the people behind it. When they click that link, they give you permission to tell them about the human side of your business, this is a great opportunity to sell yourself if utilised.
People buy people
The "about us" page is the one place you definitely want to show a personable side to your business. Write about you and your team and your experience in this field.
Include photo's of the team, possibly linking to a page about each team member if relevant. Your visitor ultimately wants to know who they will be working with or buying from.
Stories sell
Tell an engaging story of how your business got to where it is. It is often said around the web that business's with the best story will take lead in the coming years. People love a good story of the journey that has been traveled to get to where you are. Discuss your reasons or motivations for being in business.
Keep It Simple Stupid - KISS!
Within your about us page, remember to include the keywords that you are targeting. Avoid using any jargon here and remember the general audience that you are targeting. Some words the general mass's will use and understand, so they should be included where appropriate. Words that are very niche and known only to professionals, should be avoided.
Generally you want to keep it simple for the general mass's to avoid confusing people with jargon.
Discuss your Unique Selling Points (USP's) 1
If you don't know them already, they are what makes you different from most others in your field. What makes you different to others? How does that benefit them? Why is it relevant to what you are offering? How did these USP's come about within your journey? Why do you hold them up as important?
The call to action
Remember to include links to your contact us page. If they've just read your about us page, you want to make it easy to complete the desired action. In most cases contact you and that is why it is called a "Call to action".
Make this page count
The chances that someone is seriously considering when they hit the about us page is quite high. This page has to be as good as it can be. It is well worth spending the time developing it.
Do some research of your competitors and see what they are saying on their websites. This is a good way to get inspiration but you should never ever just copy content from another website.
Drupal version:
Drupal 6 (D6)
Drupal 7 (D7)